Want to know more about the history


of Tolland Agriculture? 
Then please join us Thursday, April 24th at 7:00 p.m. at the Old County Jail and Museum,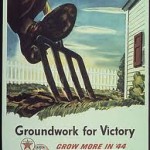 52 Tolland Green, Tolland, CT.  Tolland Garden Paths garden club is sponsoring The Old Tolland County Jail's Farm and Victory Gardens of the 1940′s as presented by Barbara Cook, of Tolland Historical Society.  Tolland has its roots in agriculture and even those imprisoned provided labor for food production, working in the barns and gardens on the jail's property and on its 100 acre farm where the Middle School is today.  Barbara Cook's account of this is as Tolland's Town Historian, but also from a personal perspective as the daughter of the man who was the jailer during this period. For the purpose of seating please RSVP by phone or email to Joyce Hausmann 860 – 875-3959 or joyce.hausmann@gmail.com
Daniel Benton Family genealogy now on website.

genealogy

page link located under Benton Homestead
Email us at: society@tollandhistorical.org
 

New Page Added to our Site!
Civil War Stories Click on above blue link or chose from Archives page drop down menu. Page also contains  information on Tolland men who fought for the Union during the Civil War.